Get together, bake it better and raise some dough to help survivors of torture!
Whether you choose to hold a bake sale, a coffee morning or a tea party, when you bake bread, cakes or buns for survivors of torture you're baking hope, care, and comfort for someone who's experienced the worst of humanity. 
You're baking their freedom from torture.
So get together, bake with your friends, family, work colleagues, schools, local community and you'll be having fun, whilst raising vital funds to support torture survivors.
Bake Freedom is inspired by our Therapeutic Baking Group. The group offers a safe place for survivors to open up about their experiences, build lasting friendships and discover the freedom to be themselves again.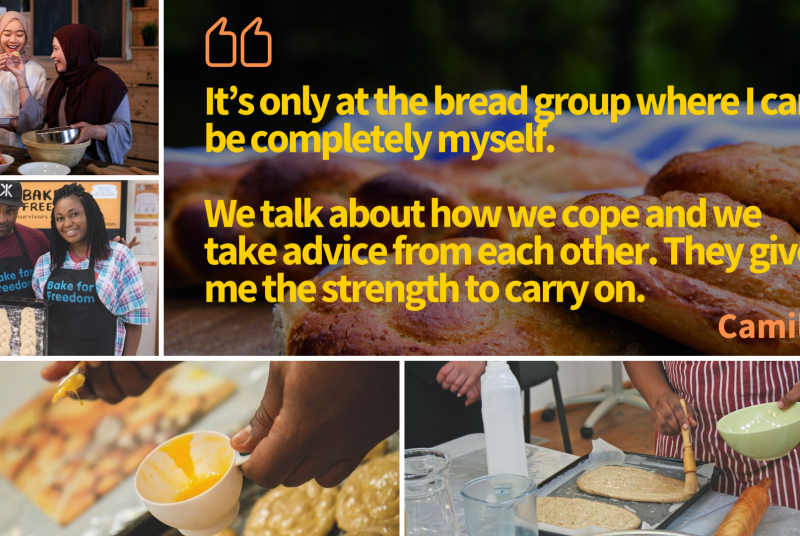 Interested in taking part? 
Register by clicking on the link below

Download your Bake Freedom fundraising pack with all the resources you'll need for a delicious baking day

Invite your friends, family and colleagues by using the helpful Save the Dates, Invites and Poster included in your pack

Get baking! Browse our selection of recipes and you'll have plenty of inspiration for your baking

Choose a date and have a great bake. Share your photos with us on Twitter using the hashtag #BakeFreedom

Raise some dough so we can continue our work to help survivors of torture
Get your Bake Freedom fundraising kit