Inspiration for your menu
Get creative with our inspired recipes!
We have the privilege of being able to provide 5 recipes as part of our pack, which can be downloaded below. 
As part of our Garden therapy, our survivors have been growing rosemary and lavender at our London centre which helped to create 2 of the recipes, with further inspiration from our Tamil community to put together others. 
Alternatively, our recipe book  "Sri Lanka: Recipes from Home" is available to buy from our shop.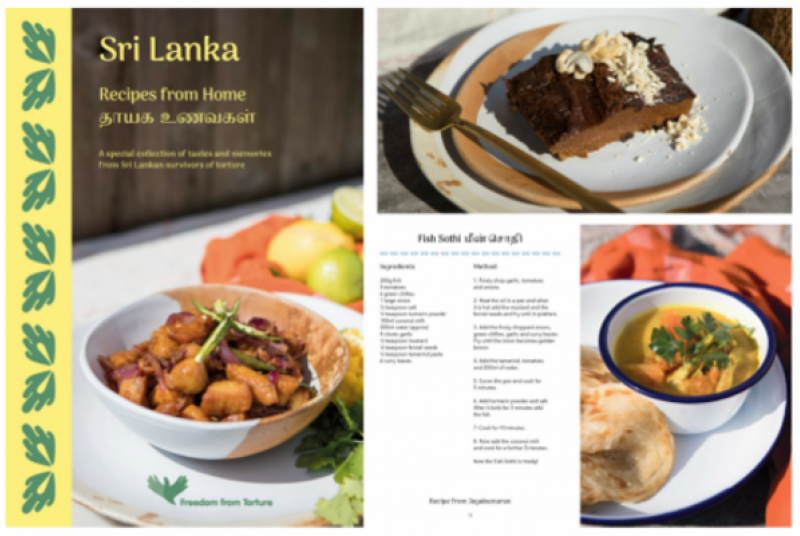 Sri Lanka: Recipes from Home, is a recipe book that draws on torture survivors' memories of home cooking. With 15 original recipes, illustrated with colour photos and notes, you can read and recreate familiar dishes such as onion roti, dosas and coconut sambal, as well as a variety of delicious curries based around chicken and mutton, and four fish dishes, a staple of Sri Lankan cuisine.
Cooking and sharing food is incredibly valuable to survivors of torture who have been forced to flee their homelands. In many cases the taste or smell of a cake, spice or fresh fruit can help to bring back memories of their loved ones, whilst helping them to re-connect with their culture.
This book is a true celebration of our Tamil community.
Summer Supper Club recipes
So whatever your tastes, there's something for everyone!