When people are tortured, their voices are taken away from them. As part of their recovery, survivors can share and use their stories to fight for change.
We have a number of activist and creative groups, led by survivors, that raise public awareness and influence decision-makers about torture and its impact.
Survivors Speak OUT
We are a national network of torture survivors who are former clients of Freedom from Torture and who speak with authority on issues of torture, and life in the UK as asylum seekers and refugees who have survived trauma.
In the fight against torture we are the experts. Our stories and experiences have been appropriated by our torturers and the hostile environment in this country. Our expert voices influence others and call for evidence-based policies.
We talk to youth audiences at colleges and universities around the country, brief governments and shadow ministers, and provide evidence to parliamentary inquiries and other independent scrutiny bodies.
Our main aims are to:
Promote survivors' active engagement on issues that impact our daily lives
Raise awareness of the issues facing survivors of torture in the UK
Advocate against the use of torture and for awareness of its effects
Campaign for greater investment in rehabilitation for survivors worldwide
Be the voice of survivors who have been silenced
To find out more about the Survivors Speak OUT network, click here.
Write to Life
We are the creative writing and performance group that supports current and former clients to tell stories in different art forms, and through this find new audiences for our work. We are the longest-running refugee-writing group in Britain, and the only one specifically for survivors of torture.
Our members come from all over the world. Despite writing and performing in their fourth or fifth language, they have built an impressive body of work, collaborating with the Roundhouse, both Tate Galleries, the British Museum and the Victoria and Albert Museum, amongst others.
We meet for group workshops every two weeks and for private one to one mentoring with professional writers, who volunteer their time. Sessions include:
Exploring new writing techniques and narrative voices
Studying the works of writers across the literary canon
Bearing witness on behalf of those who can't speak for themselves
Expressing the policies and campaigning aims of Freedom from Torture through the power of creative art, whether in film, theatre, music or spoken word.
To join or invite Write to Life to an event, contact Sheila Hayman.
Real voices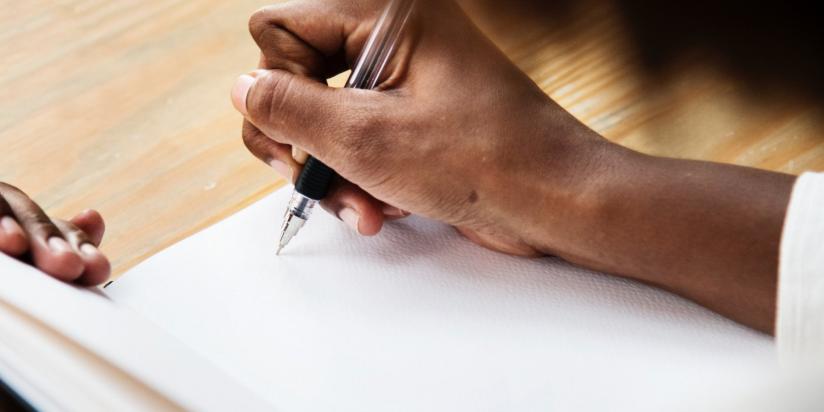 My name is Marsha and this is my story
I cannot change what happened in my past life but I have a second chance to replace those flashbacks with new experience and achievement.
Read Marsha's story
Young Outspoken Survivors
We are Freedom from Torture's new youth activism group for current and former clients who are between 16 and 25 years old. We want to build community and make the UK a more welcoming environment for young survivors of torture. 
We combine a mixture of campaigning and creative activism. We've met with politicians and other activists to discuss the challenges facing young survivors of torture. We've also devised a short play, The Hospitable Environment, which we performed at Freedom from Torture, St. Ethelburga's Church and Gulbenkian Theatre, Canterbury as a part of the Platforma Festival.  
We raise our voices to challenge torturers and the hostile environment policy.  We want: 
Freedom to learn – we need access to and funding for education. 
Decent accommodation – we need housing where we won't be further traumatised. 
Adequate healthcare support – we need better support for our physical and mental well-being.  
The Home Office to treat us like humans – we need fair decision making and a better process for conducting interviews from the Home Office. 
To find out more about Young Outspoken Voices, contact Deluxe Mwengula.