Our Scotland centre in Glasgow
Contact information
Visit our contact us page to send a message or find direct contact details below.
Address: Room 27, Adelphi Centre, 12 Commercial Road, Glasgow, G5 0PQ (view on Google Maps)
Telephone: 0141 420 3161
Email: [email protected]
Centre Manager: Fiona Crombie
Office Co-ordinator: Simone Plassard
When I come here I feel so happy I can't even describe it – I feel like I'm visiting my family and siblings. I will love and respect this organisation until the day I pass away.
Abdul-Satar, torture survivor
About the Scotland centre
Our centre in Glasgow was set up in 2004. It was the second centre we established outside of London, in response to the dispersal of asylum seekers across the UK.
The centre offers therapy and other support to adults, children, young people and families, as well as medico-legal reports. Visit our Help for Survivors section for more information and to make a referral for therapy or MLRs. Clinicians also offer training and support to practitioners and services across the region.
Our Scotland centre covers survivors living in the whole of Scotland.
Real voices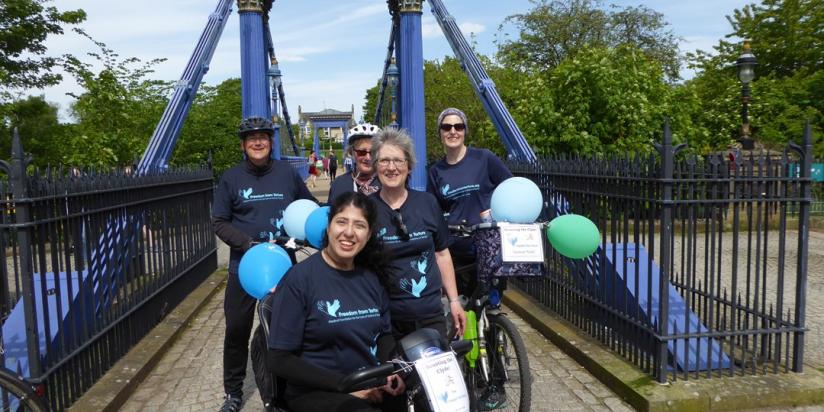 Meet Nada - One of our supporters
A long-standing supporter from Glasgow, Nada has cerebral palsy and a chronic pain condition, but has vowed to scoot across the river Clyde to raise funds for survivors rebuilding their lives after torture.
Read her story