Our football groups in London and Manchester are a lifeline for people who have dealt with torture, loss and are facing tremendous uncertainty in their future.
It allows them to gain confidence, form a bond with people going through similar experiences, and have more hope for the future.
Real voices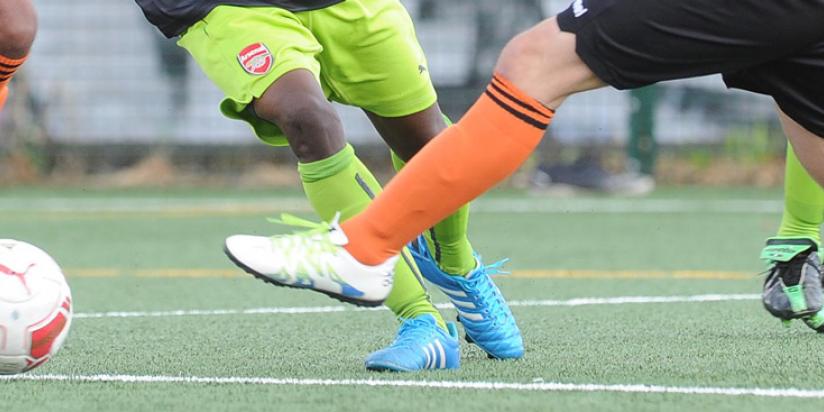 "The group is more than therapy, it is our family"
Football can literally be a lifeline for someone who has dealt with torture, loss and is facing tremendous uncertainty in their future.
Read Selcuk's blog
Our partnership with Arsenal in the Community
Freedom from Torture's London centre and Arsenal in the Community have together been running a football group, developed and delivered specifically for torture survivors, since 2012. The aim is to provide a safe environment in which people rebuilding their lives after torture can enjoy themselves through football while strengthening their overall wellbeing.
The weekly football sessions are delivered jointly by staff from Freedom from Torture and Arsenal in the Community, bringing together the expertise of each partner, and consist of warm-up activities focusing on teamwork and communication followed by short games and ending with a cool-down.
The 15-25 players see the weekly gatherings, which take place at the Arsenal Hub, next to the Emirates stadium, as an enjoyable opportunity to play football, while benefiting from the therapeutic elements that are integrated into the sessions.
We have different problems. We come together, enjoy the football and we forget everything. Whether we've had bad news, whatever, we forget while we're in the session. It's like medicine.
Football group member
Download our 2018 impact report