Our North East centre in Newcastle
Contact information
Visit our contact us page to send a message or find direct contact details below.
Address: The Alan Smithson Rooms, City House, 1-3 City Rd, Newcastle upon Tyne NE1 2AF (view on Google Maps)
Telephone: 0191 261 5825
Email: [email protected]
Centre Manager: Mel Kakkar
Office Co-ordinator: Carmen Oviedo
If I could meet a Freedom from Torture supporter, I would tell them to continue supporting the organisation without hesitation because they are doing so much. They are bringing people back from the dead, and you are helping to bring people back to life and giving them protection.
David, torture survivor at our North East centre
About our North East centre
Our centre in Newcastle was set up in 2006 in response to the dispersal of asylum seekers across the UK.
The centre offers therapy and other support to adults, young people and families, as well as medico-legal reports. Visit our Help for Survivors section for more information and to make a referral. Clinicians also offer training and support to practitioners and services across the region.
Freedom from Torture North East covers the following areas: Cleveland, County Durham, Northumberland, Tyne & Wear, including: Darlington, Durham, Gateshead, Hartlepool, Middleborough, Newcastle Upon Tyne, North Shields, Redcar, South Shields, Stockton on Tees, Sunderland and Wallsend.
Real voices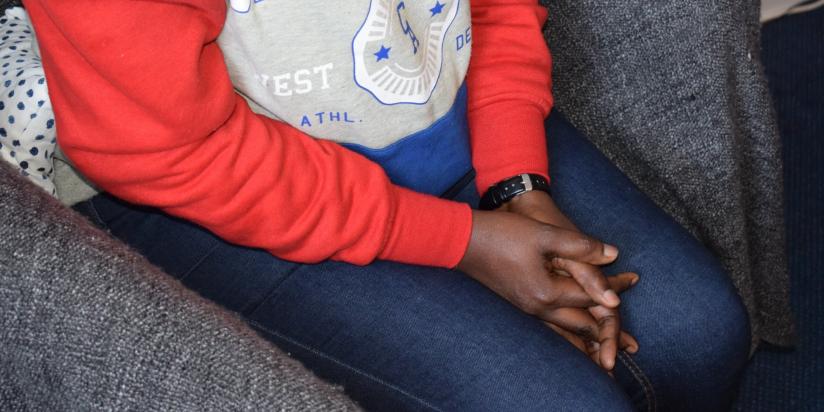 Meet Eva who attends therapy at our Newcastle centre
"Before I came to Freedom from Torture, I was on my own, I didn't have anyone. Now, I've got family. I have someone to talk to, and if there's something I need I can call to get support."
Read her story