Our vital work to help people overcome the trauma of torture and rebuild their lives is possible thanks to people like you who host events, join a local group and take up challenges to raise funds.
There are many ways to get involved and we're here to support you every step of the way!
You can check out the different events we're involved in here, or get in touch for help if you'd like to hold one of your own.
If you already have a place in an event and would like to fundraise for torture survivors you can get in touch here.
£3 could help a survivor travel to a medical assessment
£20 could buy seeds for one of our gardening groups
£50 could fund a survivor's first therapy session
Donate now
Real voices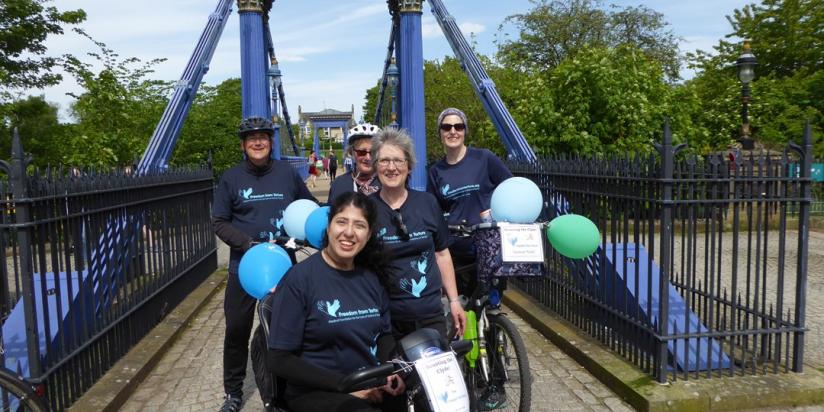 Scooting the Clyde for survivors of torture - Nada's story
A long-standing supporter from Glasgow, Nada has cerebral palsy and a chronic pain condition, but has vowed to scoot across the river Clyde to raise funds for survivors rebuilding their lives after torture.
Read Nada's story