#FreePaddington & the anti-refugee bill: everything you need to know
Freedom from Torture is working with the story of Paddington bear to imagine what the UK would look like if this government's anti-refugee Nationality & Borders Bill was passed into law.
Working with refugee artist Aidan Ali Mousawi, we've made some new additions to the famous bronze statue of the bear on Platform 1 at Paddington Station, adding new statues of a UK Border Force officer arresting Paddington bear while Mrs. Bird tries to protect him.
Watch the video below.
So what's the story?
In our story, Paddington has been arrested by a Border Force officer because he arrived in the UK as a stowaway on a boat. Paddington has been sent to a detention centre, where he's waiting to be sent to an offshore processing centre.
We're calling on people to come together to say: #FreePaddington.
What's Paddington got to do with the anti-refugee bill?
Michael Bond was inspired to create Paddington after seeing unaccompanied minors being evacuated in World War II. He said "Paddington bear was a refugee with a label - 'please look after this bear.'"
We love Paddington. He represents the best in us: kind, caring, and compassionate.
But his journey to the UK as a stowaway on a boat would land him in hot water under new government plans.
Like Paddington, most people seeking asylum - including survivors of torture and war - are only able to reach safety in the UK by hiding in a boat or a lorry. But if this bill is passed into law, thousands of refugees will find themselves unable to access safety in the UK, separated from their families, and shipped off to offshore 'processing facilities' because of the way they entered the country. 
If passed, this bill will make it much harder for people seeking asylum to rebuild their lives as part of our communities.
They could be left without welfare support, unable to reunite with family and unable to settle - regardless of the horrors they've fled. 
Lawyers have described the bill, which criminalises some people for their route to safety, as "the biggest legal assault on international refugee law ever seen in the UK".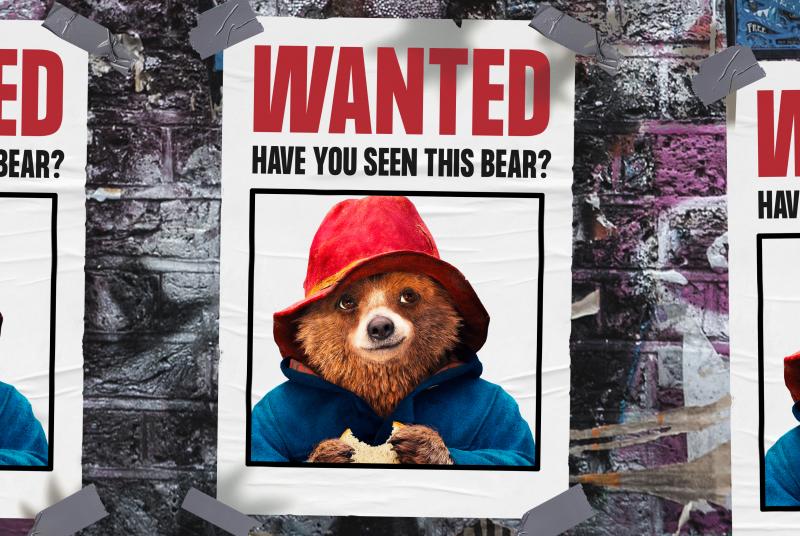 What's all this about detention and offshore processing centres?
Instead of being able to rebuild their lives, under these proposed new rules, refugees could even be sent to offshore prison-like camps. 
Which could mean no more living with The Browns and instead being behind bars in places as far away as Albania.
In these camps there would be no guaranteed access to legal advice, healthcare, freedom of movement or an appeal process. 
With no one looking, the risk of human rights violations would be high.
The UK government wants to emulate Australia's offshore camps - but this approach has been demonstrated to be cruel and inhumane. 
There have been reports of assaults, sexual abuse, self-harm, child abuse and suicide attempts.
What can I do about it?
Like Paddington, most people seeking asylum have to make unusual journeys to find safety in the UK. 
Whatever their journey, both bears and humans deserve dignity, respect and the chance to rebuild their lives in safety. 
You can take action to say #FreePaddington and stand with refugees by tweeting your MP today.
If you don't have Twitter - simply share this web page with three friends!