Read about how torture is defined, where torture happens around the world, why people are still being tortured, and how we work with torture survivors to rebuild their lives.
Torture is when someone deliberately inflicts mental or physical pain on another person for a specific purpose, where the state is involved or is unable or unwilling to prevent it. 
Torture is still used by governments, security forces and police, and rebel or insurgent groups across the world to silence and control.
How is torture defined?
The definition of torture put forward by the United Nations Convention against Torture (UNCAT) is the internationally agreed definition of torture. UNCAT is the key international human rights treaty that prohibits torture under any circumstances. 
As of June 2023, 173 States have agreed to be legally bound by the obligations of the treaty. However, because torture is absolutely prohibited under customary international law, all States across the world are obligated to protect people under their jurisdiction from torture regardless of whether they have signed up to UNCAT.
Torture is defined by UNCAT as any act where severe physical or mental pain and suffering is intentionally inflicted:
to obtain information or a confession from someone
as punishment for something someone has done or is suspected to have done
to intimidate or coerce someone
for reasons based on discrimination.
According to the UNCAT definition of torture, these acts are carried out by a public official/s or a person, or people, acting in an official capacity, or with their knowledge and acceptance.
This does not necessarily mean that torture is only recognised or acknowledged when it is carried out by State actors, or a person, people or group acting with the State. 
For example, the European Court of Human Rights says that States have a responsibility not only to not torture people under their jurisdiction, but also to protect them from torture by State and non-state, or private actors.
The definition of torture put forward by the United Nations Convention against Torture (UNCAT) is the internationally agreed definition of torture. UNCAT is the key international human rights treaty that prohibits torture under any circumstances. 
Are there other definitions of torture?
Many international and regional treaties, organisations and individual countries have laws banning torture. But many do not define what torture is in the way that UNCAT does.
For example, the European Convention on Human Rights (ECHR) says that: "No one shall be subjected to torture or to inhuman or degrading treatment or punishment." 
As torture is not defined in detail by the ECHR, the European Court of Human Rights, and the European Commission of Human Rights before it, have developed definitions of torture based on particular cases brought before them.
It is important to note that the European Court of Human Rights has referred to the UNCAT definition of torture in several of its decisions but has generally chosen not to draw up a list of acts that automatically constitute torture.
At Freedom from Torture we use the UNCAT definition of torture.
Why are people still being tortured?
In countries around the world, people are tortured by oppressive governments for activities like participating in peaceful protests, for speaking out against human rights abuses. People are also tortured by rebel or insurgent groups for refusing to join and/or take up arms for them.
People are tortured for social and political control, punishment, or intimidation, or as a way of getting information. Torture may also be used to force people to do something, like signing a confession. Torture is used to destroy people's resistance or break real or perceived opponents; to maintain control and spread fear in a community, or simply to discriminate against someone.
Some people are tortured because of their religious beliefs, political beliefs or affiliation. Others may be targeted just because of who they are, on the basis of their race or ethnicity, or their sexual orientation or gender identity.
Torture is often used against activists but can happen to anybody. People close to activists, like their partner or family members, are often targeted and tortured to punish and deter activists.
At Freedom from Torture women and men come to us for help and support to rebuild their lives after torture.
In 2022, almost 20% of the people we helped were under 25, and 8% of these under 25s were children.
The torture survivors we work with are ordinary people: students, engineers, health professionals, manual workers, musicians, human rights activists, farmers, journalists, taxi drivers, teachers, and more.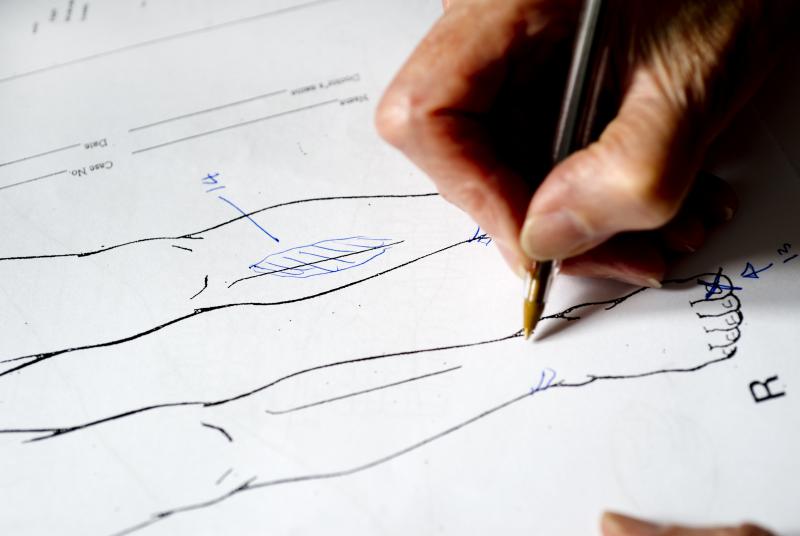 Where does torture happen?
Torture survivors come from countries across the world.
In 2022 our clients came from 52 different countries from across the world, with the majority coming from Sri Lanka, Iran and Afghanistan. 
Over the years, we have provided treatment for a disproportionate number of survivors of torture from Sri Lanka, Syria, Turkey, Iran, Iraq, Ethiopia, Eritrea, Cameroon, Egypt, Afghanistan, Sudan, and DRC.
Torture methods and programmes of torture have been created and used by governments around the world, including the United States and the UK governments, with methods such as the "Five Techniques" and the American "Enhanced Interrogation Techniques".
These systems and methods of torture were designed to exploit fear, learned helplessness and cause significant pain to the body, often without leaving physical marks or scars.
By using methods that leave no physical scars, and renaming techniques as "Enhanced Interrogation Techniques," perpetrators have been able to justify and deny acts of torture, despite it being illegal and prohibited under international law.
In 2021, the UK Supreme Court accepted that the Five Techniques would be characterised as torture if such treatment occurred today.
In June 2023, the Police Service of Northern Ireland formally apologised to a group of British citizens – known as the Hooded Men – who were subjected to the Five Techniques in 1971.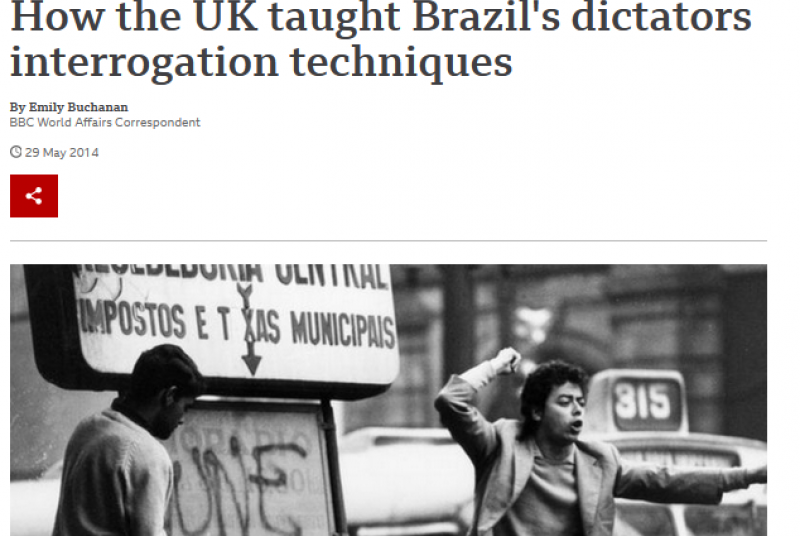 What torture methods are used?
Torture can take many forms. 
Torture can be physical, taking the form of physical assaults or beatings, or electric shocks. 
Torture can be psychological, or mental, where victims are exposed to loud noise, or solitary confinement, for long periods of time. 
Torture can also be sexual, involving rape and/or humiliation.
Many forms of torture cannot be neatly separated as either physical or mental. This is because physical methods of torture also cause psychological distress, and mental forms of torture can also have an impact on the body.
Physical torture
Physical torture is when injury is intentionally inflicted to a person's body. 
This includes but is not limited to: beatings; burns from cigarettes, or chemicals; cuts; electric shocks; simulated drowning, known as 'waterboarding,' in water or noxious substances like petrol; being forced to stare into the sun, known as 'solar gazing;' being slammed against the wall or floor; stabbing; lashing, and forced amputations. 
Physical torture also includes being deprived of food, water, or being force-fed food, excrement or drugs.
Sometimes, certain forms of physical torture are referred to as 'positional torture' or 'stress positions'. This includes being forced to stay in a certain position and/or being suspended from joints, like the shoulders.
Mental torture
Mental torture, also known as psychological torture, is torture that does not directly cause physical violence or injury to a person's body. 
Forms of mental torture include but are not limited to:
Isolation: Including solitary confinement
Debilitation: Food, water and sleep deprivation; extreme temperatures
Sensory deprivation: For example, hooding
Sensory assault: Exposure to loud music/sounds for long periods; exposure to bright lights
Disorientation: confinement in small spaces; being denied natural light resulting in losing all sense of time and date
Desperation: Indefinite detention; sense of futility
Threats: of death or violence, to self or others, mock executions, witnessing torture. In Iran, threats against family members are a very common form of psychological torture, as reported in our reports on Iran
Degradation: Verbal abuse, deliberate sexual, ethnic or religious humiliation, overcrowding, contact with pests, or excrement
Manipulation with drugs such as tranquilizers and hallucinogens
Sexual torture
Sexual torture can include anal, vaginal and/or oral rape. 
It can also include objects being used to penetrate or damage the vagina or anus without a person's consent. 
Purposefully causing injury to a person's sex organs or intimate parts is also considered sexual torture. Sexual torture can be perpetrated by one or multiple assailants.
At Freedom from Torture, we support many people – men as well as women – to overcome sexual torture. Sexual torture is reported by many people we support from Turkey, Sri Lanka and Iran but happens in countries across the world. 
In our report on torture in the Democratic Republic of Congo, we highlighted how 85% of people from the DRC who came to us for help disclosed sexual torture.
Ninety four percent of women and 68% of men featured in the report were raped. More than half of those raped described incidents of gang-rape. 
Torture rehabilitation
Torture has devastating long-lasting physical and mental effects. At Freedom from Torture we work with survivors of torture to come to terms with their experiences so they can rebuild their lives.
Our London centre is one of the largest torture rehabilitation centres in the world, and we run another four dedicated torture recovery centres in Manchester, Newcastle, Glasgow and Birmingham.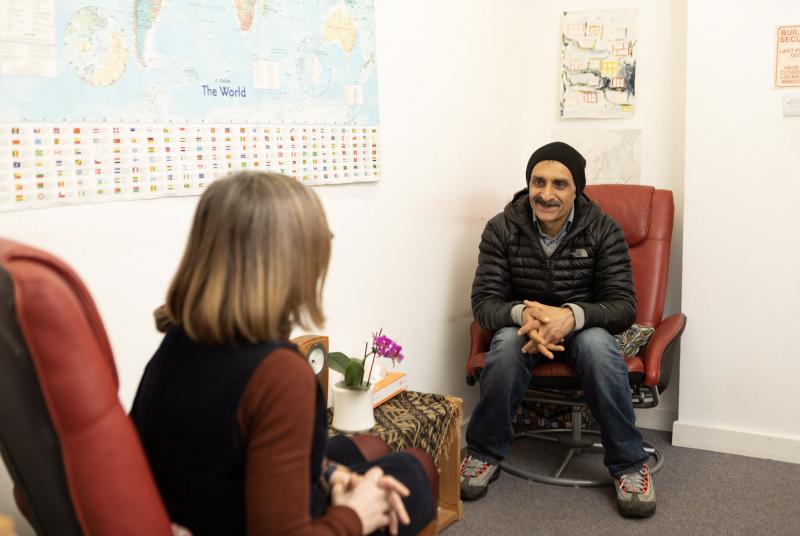 Our therapists and doctors provide a range of therapies, including one-to-one, group and creative therapies alongside physical therapies like pain management. 
We also provide legal and welfare advice and support to help survivors gain the security and protection they need to engage effectively with our rehabilitation services. 
We also aim to end torture through campaigning and advocacy alongside torture survivors.
Our holistic range of services ensure that no survivor is left behind on the journey to recovery.
Help fund our rehabilitation work