"I am on a mission now. I will study hard and fight for justice."
Blog by Nora
We had really good lives back at home. I was doing well at a reputable and highly paid job back then. We had enough money to support ourselves. We never really wanted to get out of the country but due to the situation, we had to flee.
That was why we ended up in the UK.
 
The contrast between my life then and now has taught me a lot. As an asylum seeker, I've had to go through really tough times, I've seen how people suffer. It has changed me as a person. 
The more the Home Office tramples me, the stronger I am. For that I am grateful. 
I've been in the UK for years without access to work or education. But this year, I've been accepted into one of the top law schools in London on a scheme for refugees and asylum seekers. 
First, however, I would like to mention an incident that happened a few years back.
We had to report weekly at the local Home Office. A home officer asked me to come to the Home Office the following week with the medication names we were taking. When we went in, they arrested my spouse and me for no reason, though we were legal asylum seekers. 
They said we were illegal immigrants. 
Deceiving and luring people into the Home Office is not acceptable. If they had mentioned about detention, we would have at least taken our medication with us.
We were put in two separate cells at the police station. We were not allowed to inform anyone that we were arrested or not allowed even to make a call. We were living in NASS accommodation at the time. 
The night we were jailed, my neighbour went to the police to inform them that we were missing and that they had no way of contacting us. They simply replied that in the morning, they would look for us but did not inform them we were in jail. The police at least should have had the courtesy to inform them where we were. 
In detention, we were not given even basic necessities like a blanket even though it was really cold. After two days, I was given one but I told them to hand it over to my spouse as he needed it more than me. I hated to see him suffering. 
We were treated so inhumanly we made a complaint to the Independent Office for Police Conduct (IOPC). My spouse was pinned to the wall, though he was not aggressive or resisting what they wanted him to do. 
When we asked them, "Why are you treating us inhumanly?" 
They said, "This is how we treat criminals."
According to my understanding, depriving a human of Asthma medication is a crime. But as the Home Office and police officers have power and as asylum seekers, we do not have a voice, justice was not served and they got away with it. 
I spent two weeks in the detention centre and was not given clothes to wear. I had the same clothes for two weeks. When I was released, I had to wear the same clothes still and travel by train. I know they did this to intimidate me. 
Nora, survivor
I am pursuing my career in law as this should be the only time an asylum seekers voice is not heard. Going forward, I will fight for vulnerable people and defend those who can't defend themselves. Not only asylum seekers but on the behalf of human beings. 
The Home Office said we were lying about our situation and that we are here to have a better life. I told them what our life was like back home and what our life is like here. We are only in the UK for our safety. No person with a sensible mind would compromise their dignity for a so-called better life. I don't want to disrespect the justice system because of a few people at the Home Office. 
The tier one judge referred to us as well-articulated intelligent people in his statement. What he meant was that we were too intelligent to be seeking asylum. 
Not all asylum seekers need an interpreter. People from all walks of life have to flee for their safety. 
Since being in the UK, I completed level 3 English course at a college as that was the only level an asylum seeker was allowed to complete at the time. The Teacher was really happy with the level of written, spoken English language ability, although English was my second language. 
Freedom from Torture helped me during the most difficult time in my life. I was a broken woman with no hope for the future. I had suicidal thoughts often. When I met my therapist we became like family. I was always eagerly waiting to meet her. Without her, I wouldn't be achieving my goal of training to become a lawyer. Once, she advised me to restart life with small short term goals. I wasn't even going out of the house at the time. 
Then, I decided to start my life all over again. 
I started researching about free courses for asylum seekers, then I saw a website about university admission scholarships for people who have sought sanctuary in the UK. But unfortunately, the taster day tickets were fully booked. 
But I never gave up. 
I rang the university and emailed a few people there and ended up receiving an email with an invitation to the taster day. The hall was packed with about 200 people, though there were only 20 scholarships available.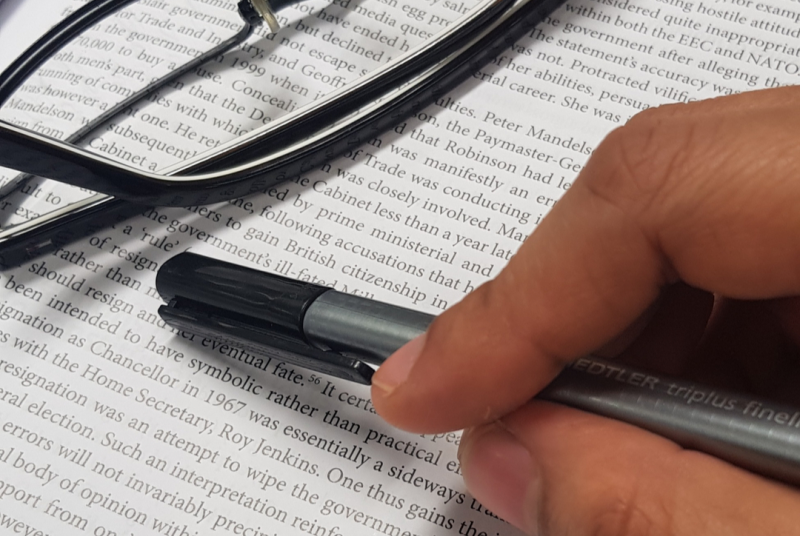 The day I was accepted into one of the top 10 universities in London and the top 3 best law schools in London was a very good day. I am on a mission now. I will study hard and fight for justice. 
Nora, survivor
I have met some wonderful people in the UK who believed in me when the whole world was against me. I will never be able to pay you'll back but I will strive and make the world a better place for the next generation. 
I have a humble message for everyone. You might be leading a difficult life, whether you are British or non-British and probably having suicidal thoughts, believe me, you are not alone.
For some, the Home Office can bring you down physically and mentally but they can never bring down your soul. Be strong. Fight back. Help is available. Please speak to someone before you take that drastic step of suicide.
Together we can change the world. I hope to be a voice for the oppressed, vulnerable and destitute human beings whatever religion, race, colour, gender or nationality you are.
Do you want to be kept in the loop about our work and hear more survivor stories? Sign up to our newsletter.
Sign me up