Our evidence shows that torture has been happening in Turkey for decades. For years, we have been helping men, women and children to rebuild their lives.
The attempted coup in 2016 brought human rights abuses in Turkey to the attention of the world. Our evidence shows that torture has been used to crush political dissent for decades. 
I felt fearful, insecure and lonely during my imprisonment. I am still hearing the noise of a cracking head in the nearby cell. It bothers me more than what I lived through there.
Turkish torture survivor
In April 2017, we released a briefing that showed how torture is used by the government to suppress political activity. This briefing is based on 60 medico-legal reports we produced between February 2012 and March 2017, which documented torture between 1992 to 2015
Key Findings
Most of the cases involve men under the age of 40, who are of Kurdish background.
The reason for detention was related to perceived or actual political activity.
A number of different torture methods are described by the people.  All experienced blunt force trauma (usually being beaten with an object).
77% of the people were tortured sexually.
87% of people reported being detained and tortured by the police on one or more occasion.
At least 17 different police detention facilities were described, of which Istanbul Police Headquarters on Vatan Street was the most commonly mentioned.
Real voices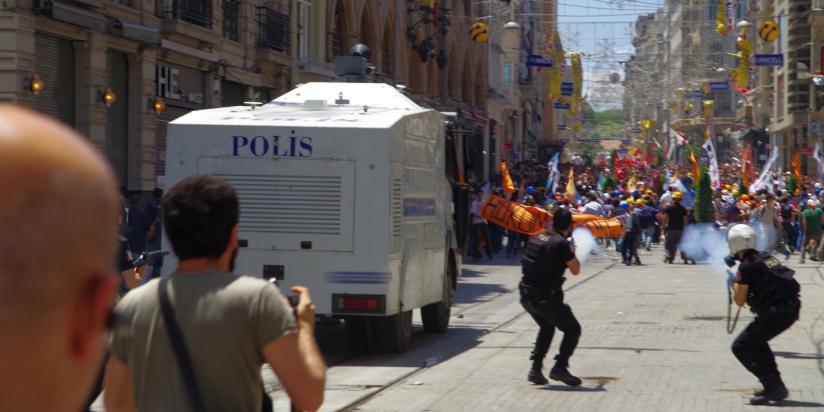 Ronai's story - the fear that overshadows his life
Ronai* is a young man from a farming family living in Kahramanmaris Province in south-east Turkey. He had been supportive of, although not deeply involved with, a Kurdish political party. In 2011, when he was 18, during celebrations for Newroz (Kurdish New Year) he was seized by police. During the arrest he was beaten with batons, handcuffed and blindfolded.
Read Ronai's story
Be part of a growing movement standing with survivors. We stand up to torturers across the world and stand alongside survivors in defending their rights in the UK. Are you with us?
Join the movement