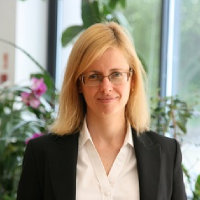 Sonya Sceats - Chief Executive
Sonya Sceats is Chief Executive of Freedom from Torture. She is a qualified Australian lawyer specialising in international human rights law. Sonya has over 20 years' experience working on domestic and international human rights issues for organisations including Chatham House, Amnesty International and the British Institute of Human Rights.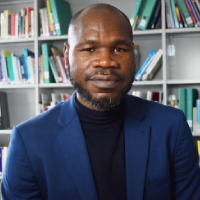 Kolbassia Haoussou - Director of Survivor Empowerment
Kolbassia Haoussou MBE is a torture survivor who came to the UK in 2005 after fleeing persecution in central Africa.
His career began with campaigning and advocating when he co-founded the Survivors Speak OUT (SSO) network in 2006, a network led by survivors, campaigning for survivors. He has worked at Freedom from Torture since 2009 where he has been instrumental in building Freedom from Torture's survivor activism and making sure survivors eare centred in all aspects of the organisation.
Since launching SSO, Kolbassia has represented the network at the UN Human Rights Council, at meetings with the Special Rapporteur on Torture and at the Global Summit on Sexual Violence in London.
Alongside ambassadors Angelina Jolie and William Hague, Kolbassia called for improved international frameworks to eradicate torture.
In 2019, he became a survivor champion for the UK government's Preventing Sexual Violence in Conflict Initiative and in 2020 received an MBE for his work with survivors.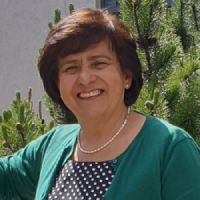 Rocio Roberts - Director of Finance and Central Services
Rocio is Director of Finance and Central Services at Freedom from Torture, where she's worked for more than 30 years.
In that time Rocio has played a key role in the growth and development of Freedom from Torture from a small London charity to becoming a national organisation. She ensures that sound financial management is in place and that major risks are mitigated as well as overseeing the ICT, facilities and reception functions.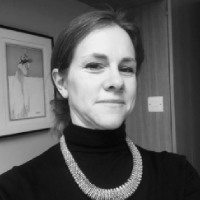 Mel Oley - Director of Fundraising and Communications
Mel is Director of Fundraising and Communications, a post she's held since January 2022. 
Mel is an experienced fundraising professional and has previously held roles with Mental Health UK, ActionAid and Greenpeace.
Helen McColl - National Director of Clinical Services
Dr Helen McColl is Freedom from Torture's National Director of Clinical Services, acting as maternity cover for Tamara Jaftha.
A psychiatrist by background, Helen previously worked at Médecins Sans Frontières in Belgium, where she served as Survivors of Violence Advisor and Psychiatric Advisor.
In her previous role, Helen championed survivor empowerment models across the MSF network, drawing on advice and support from Freedom from Torture.
Helen is an experienced medico-legal report writer and has advised many other organisations working with survivors of torture in Europe and globally.
She is also a founding member of the Royal College of Psychiatrists Working Group on the Mental Health of Asylum Seekers and Refugees.