Freedom from torture is dedicated to healing and protecting torture survivors.
Many of the people who need our help are asylum seekers placed in accommodation around the UK.
To meet their needs, we have centres in Birmingham, Glasgow, London, Manchester and Newcastle, and a presence in Yorkshire and the Humberside. 
Survivors of torture are at the heart of our work. Supporting survivors to recover their agency and participate actively in society is a key objective of therapy and everything else we do. Torture survivors do not simply inform but also co-design, deliver and evaluate our strategy, services and advocacy. We also support the work of the survivor-led activist network Survivors Speak OUT and creative writing group Write to Life. 
Our work depends on the expertise and dedication of more than 100 volunteers as well as almost 200 paid and part-time staff. Our headquarters are based in our purpose-built London treatment centre.
Our clinical team is comprised of doctors, caseworkers, counsellors, legal advisors, physiotherapists,  interpreters, trainers, psychotherapists, psychologists, child and family therapists, art and music therapists and many more...
And if you'd like to work for us, keep and eye on our vacancies, or sign up for email updates at the bottom of this page to receive news from us regularly.
Therapy is the flower of this organisation. It is a way of unlocking people's power that torturers tried to take away.
Torture survivor and previous client at Freedom from Torture
Meet our spokespeople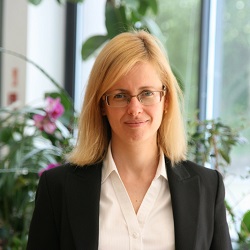 Sonya Sceats - Chief Executive
Sonya Sceats is Chief Executive of Freedom from Torture. She is a qualified Australian lawyer specialising in international human rights law. Sonya has over 20 years' experience working on domestic and international human rights issues for organisations including Chatham House, Amnesty International and the British Institute of Human Rights.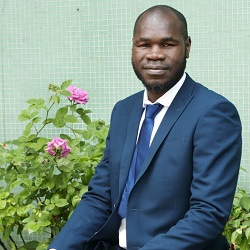 Kolbassia Haoussou - Director of Survivor Empowerment
Kolbassia Haoussou has worked at Freedom from Torture since 2009. In 2007 he co-founded the Survivors Speak OUT network, a national network of torture survivors and former clients of Freedom from Torture who draw on their lived experience of torture and seeking protection through asylum, to influence decision-makers and raise public awareness of the challenges facing survivors trying to rebuild their lives in the UK.
Members of the network addressed the UN General Assembly in New York in 2013. Kolbassia is an accomplished speaker and in 2014 delivered a keynote speech alongside William Hague and Angelina Jolie-Pitt at the Global Summit to End Sexual Violence in Conflict.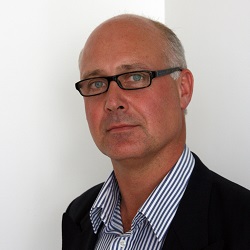 Dr William Hopkins - Head of Psychiatric Services
Dr Hopkins has worked at Freedom from Torture since 2001 as a consultant psychiatrist and psychotherapist. His role includes assessing and treating torture survivors, as well as writing psychiatric reports documenting their psychological well-being. Dr Hopkins is an acknowledged contributor to the Foreign and Commonwealth Office manual on the 'Investigation and Documentation of Torture' and his many areas of expertise include where there are allegations of medical complicity in torture.