Our board of trustees is responsible for governance and strategic direction. The trustees individually represent different skills and experience in clinical services, law and accountancy, management, fundraising, policy and audit and evaluation necessary for the setting of objectives and monitoring performance. Management of the organisation is delegated to the Chief Executive.
Read more below about who our trustees are and what expertise they bring to their roles.
Sue Berelowitz (Chair)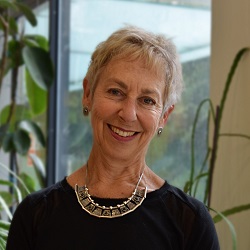 Sue was Deputy Children's Commissioner for England and Chief Executive of the Office of the Children's Commissioner from 2008-2015. Sue was made a Visiting Professor at Bedfordshire and Huddersfield Universities in recognition of her ground-breaking work on child sexual exploitation. Sue was a founder and chair of the Hans Albrecht Foundation, dedicated to promoting children's human rights and a member of the ESRC Impact Acceleration Steering Committee at Sussex University. Sue has had a long career in local government children's services and was Deputy Director of Children's Services for West Sussex County Council before becoming Deputy Children's Commissioner for England. Sue has sat on numerous boards including as Chair of the Children and Young People's sub-group of the UK National Preventative Mechanism for the Prevention of Cruel, Inhuman or Degrading Treatment; the National Strategic Coordinating Group, Operation Hydrant (police investigations into historic child sexual abuse); independent advisor to the Crown Prosecution Service/ ACPO National Child Sexual Abuse Review Panel and the Ministerial Advisory Board on Deaths in Custody. Her particular areas of interest and expertise are children's human rights, child protection, children's mental health and children in the criminal justice system.
Melanie Essex (Vice-Chair)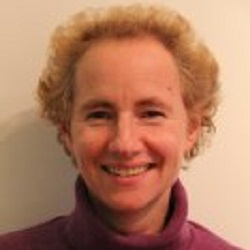 Melanie Essex is an Independent Member of the Parole Board of England and Wales.  Prior to that, she worked at the BBC for 23 years where she was an Executive Editor in BBC News, an Executive in BBC Learning and worked on a wide range of output including BBC Newsnight. Melanie is Vice-Chair of Trustees and Chair of the Performance, Standards and Effectiveness Committee.  
Manny Sandhu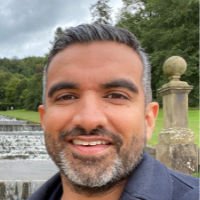 Manny Sandhu is a Corporate Treasurer and a Canadian qualified Chartered Accountant. He is skilled in developing and executing finance strategies, bank and equity financing, budgeting, forecasting and risk governance. Manny is currently Group Treasurer at Ted Baker and previously worked at PwC within the Audit and Assurance group.
Manny is Treasurer and chair of the Finance, Governance and Audit Committee at Freedom from Torture.
Fiona Goudie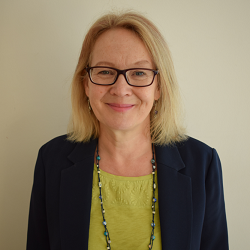 Fiona Goudie is a practising NHS clinical psychologist with over 30 years' experience, and has been a mental health trust Clinical Director for the past 14 years As Clinical Director for Strategic Development at Sheffield Health & Social Care NHS Foundation Trust, she leads a number of cross city health and social care programmes, which involve partnerships with health, social care and third sector organisations. She is currently establishing one of 12 national early implementer sites of integrated community care for people with serious mental health problems. She is a member of the Performance, Standards and Effectiveness Committee.
Javier Rodriguez-Alarcon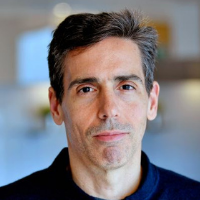 Javier is global head of the Quantitative Client Portfolio Management team within Goldman Sachs Asset Management's (GSAM) Quantitative Investment Strategies (QIS) Group. Additionally, he is responsible for the QIS business in EMEA (Europe, Middle East, and Africa). Prior to joining the firm, Javier was senior strategist and head of UK and Europe Strategic Accounts and Client Solutions at Barclays Global Investors. Javier earned a BA in Financial Management and Accounting from The Catholic University of America, Washington, DC, and an MSc in International Securities, Investments and Banking from the University of Reading in the United Kingdom. At the charity Javier is a member of the Finance, Governance and Audit Committee.
Dr Jo Stubley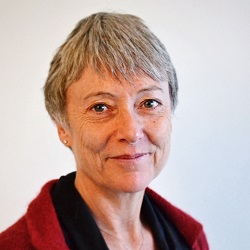 Dr Jo Stubley is a psychiatrist and psychoanalyst who leads the Tavistock trauma service. Jo has a long history of engagement with Freedom from Torture on the clinical side via professional networks. We continue to benefit enormously from Jo's depth and breadth of experience with our client group and her reflective approach to her role as a trustee. Jo is a member of the Performance, Standards and Effectiveness Committee. You can found out more about her on the NHS's website.
Michael Johnson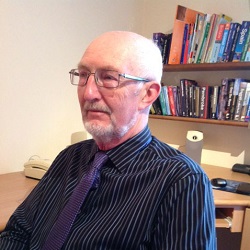 Michael Johnson was a General Practitioner for 30 years, latterly in a Practice with a selected clientele comprised largely of asylum seekers, many of whom had been tortured. He has educational experience as a postgraduate tutor for GPs and as a GP trainer. He gained experience of organisational governance as a governor of the Pennine Care Foundation Trust and as a Lead Fundholding Practitioner. Michael has experience in clinical governance through his work as a panellist for the General Medical Council and as an assessor for the National Clinical Assessment Service. Latterly he is working as a volunteer at REACHE, as a tutor for doctors seeking asylum. The organisation helps doctors with the exams they need to take in order to practise in the UK. He is a member of the Performance, Standards and Effectiveness Committee.
Mishka Pillay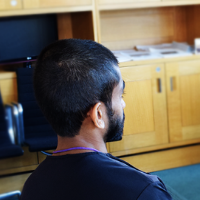 Mishka Pillay is a campaigns consultant in his profession, an advocate, and a writer with a focus on refugee rights and immigration detention in the UK. He has been involved in campaigns and advocacy work in these areas since 2016. He is part of the Detention Action campaigns network, a member of the One Strong Voice network, and also sits on the International Advisory Committee of the International Detention Coalition. He is a member of the Coordination Group of Detention Forum and is also a member of the Royal College of Psychiatrists working group on the mental health of refugees and asylum seekers. In September 2022, he was appointed as one of the Commissioners of the Independent Commission on the Integration of Refugees.  
Mishka is passionate to see a world without torture and being a part of the global anti-torture movement. He is a member of the Performance, Standards, and Effectiveness Committee. 
Rasha Obaid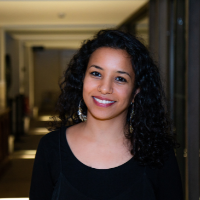 Rasha Obaid is a human right activist originally from South Yemen. Prior to completing a master's degree in Post-war Recovery Studies at the University of York, UK, she was the head of the Women Peace and Security division at the Yemeni Ministry of Human Rights and a Women political Coordinator at the Yemeni Women National Committee. After becoming a refugee in the United Kingdom, Rasha continued her advocacy on behalf of women and girls at Amnesty International in London. Rasha has also served in various roles at the Peace Track Initiative, a Canadian non-profit founded by Yemeni women to promote the inclusion of women in the peace process to end the civil war in Yemen.
Rasha is a visiting Fellow at the Women Peace and Security Centre at the London School of Economics, and serves as a non-executive director of the London-based social enterprise, Well Grounded. Rasha is also a practicing artist, and serves as a mentor to young artists in Yemen through Goethe Institute Yemeni Cultural Network programme.
Rasha is a member of the Finance, Governance and Audit Committee.
Sarah Taylor Peace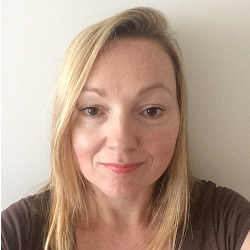 Sarah Taylor Peace is a respected fundraising, brand and campaigns leader delivering impact at scale and transformational change programs for UK, USA and international NGOs. Currently, as leading poverty-fighting charity CARE's Chief of Revenue, Sarah is responsible for raising $400M from private and institutional sources to save lives, fight poverty and achieve social justice.   Previously Sarah led the public side of the very successful Time to Change campaign which has significantly improved the lives of people living with mental health. She is the Chair of Fundraising and Engagement Steering Group.