Our board of trustees is responsible for governance and strategic direction. The trustees individually represent different skills and experience in clinical services, law and accountancy, management, fundraising, policy and audit and evaluation necessary for the setting of objectives and monitoring performance. Management of the organisation is delegated to the Chief Executive.
Read more below about who our trustees are and what expertise they bring to their roles.
Sue Berelowitz (Chair)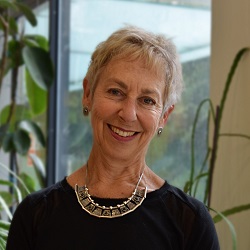 Sue was Deputy Children's Commissioner for England and Chief Executive of the Office of the Children's Commissioner from 2008-2015. Sue was made a Visiting Professor at Bedfordshire and Huddersfield Universities in recognition of her groundbreaking  work on child sexual exploitation. Sue was a founder and chair of the Hans Albrecht Foundation, dedicated to promoting children's human rights and a member of the ESRC Impact Acceleration Steering Committee at Sussex University. Sue has had a long career in local government children's services and was Deputy Director of Children's Services for West Sussex County Council before becoming Deputy Children's Commissioner for England. Sue has sat on numerous boards including as Chair of the Children and Young People's sub-group of the UK National Preventative Mechanism for the Prevention of Cruel, Inhuman or Degrading Treatment; the National Strategic Coordinating Group, Operation Hydrant (police investigations into historic child sexual abuse); independent advisor to the Crown Prosecution Service/ ACPO National Child Sexual Abuse Review Panel and the Ministerial Advisory Board on Deaths in Custody. Her particular areas of interest and expertise are children's human rights, child protection, children's mental health and children in the criminal justice system.
Melanie Essex (Vice-Chair)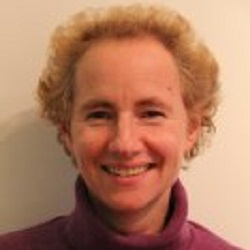 Melanie Essex worked at the BBC for 23 years, where as Executive Editor at BBC News, she ran Outreach projects, including School Report, Democracy in Action and Schools Question Time. She was an Executive in BBC Learning and prior to that had a wide range of other media experience including Political Producer on Newsnight. Melanie is Vice-chair, Chair of the Policy Committee, and a member of the Clinical and Legal Governance Committee.
Seibatu Amara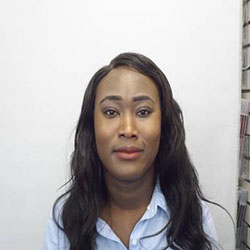 Seibatu Amara is studying nursing at Northumbria University. She previously volunteered as a gateway assessor at the Gateshead Citizen Advice Bureau, providing advice to clients on a range of issues, including housing, welfare and finance. Seibatu has been involved with Freedom from Torture for a number of years, initially as a service user. She then sat on the Service User Expert Panel in the Newcastle centre to engage with and act as an advocate for service users, as well as being a Service User Project Coordinator. Seibatu has been a member of the Survivor Speak Out Network since 2015 where she is vice lead on the communication and outreach committee. 
Fiona Goudie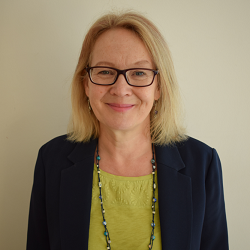 Fiona Goudie is a practising NHS clinical psychologist with 30 years' experience, and has been a Clinical Director for the past 10 years. As Clinical Director for Strategic Development at Sheffield Health & Social Care NHS Foundation Trust, she leads for the Trust on a number of cross city health and social care programmes, which involve partnerships with health, social care and third sector organisations. Recently she was awarded the NHS Leadership Academy Award in Executive Healthcare Leadership. Fiona is a member of the Clinical and Legal Governance Committee.
Michael Johnson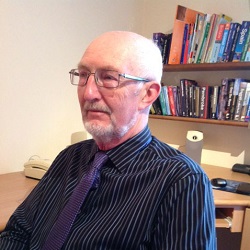 Michael Johnson was a General Practitioner for 30 years, latterly in a Practice with a selected clientele comprised largely of asylum seekers, many of whom had been tortured. He has educational experience as a postgraduate tutor for GPs and as a GP trainer. He gained experience of organisational governance as a governor of the Pennine Care Foundation Trust and as a Lead Fundholding Practitioner. Michael has experience in clinical governance through his work as a panellist for the General Medical Council and as an assessor for the National Clinical Assessment Service. He is a member of the Clincial and Legal Governance Committee.
Sonali Naik QC
Sonali Naik's legal career for almost 30 years has been in the field of human rights law in the immigration and asylum context, initially at the Refugee Legal Centre (later known as Refugee Migrant Justice) and Tower Hamlets Law Centre and since then in practice as a barrister at Garden Court Chambers, being appointed a QC in 2018. She has a long history of voluntary commitment in the NGO field.  She has been Chair of Liberty since 2018.  Sonali previously chaired the Joint Council for the Welfare of Immigrants and is a trustee of the Immigrants' Aid Trust. She is a member of the JUSTICE Council and a patron of Clean Break Theatre Company.
Sarah Taylor Peace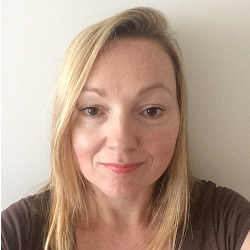 Sarah Taylor Peace is a fundraising and campaigns leader with over 20 years' experience in UK and international NGOs. As Global Director at leading poverty-fighting charity CARE International she is charged with increasing CARE's income to $1 billion a year and delivering advocacy victories for women and girls in the world's poorest communities. Sarah led the public side of the very successful Time to Change campaign which has significantly improved the lives of people living with mental health. She is a member of the Finance and Fundraising Committee.
Dr Jo Stubley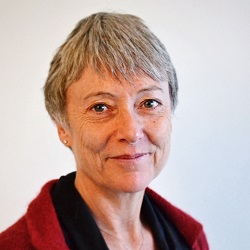 Dr Jo Stubley is a psychiatrist and psychoanalyst who leads the adult section of the Tavistock trauma service. Jo has a long history of engagement with Freedom from Torture on the clinical side via professional networks. We are going to benefit enormously from Jo's depth and breadth of experience with our client group and her reflective approach to her role as a trustee. Jo is joining the Clinical and Legal Governance Committee. You can found out more about her on the NHS's website.
John Dalhuisen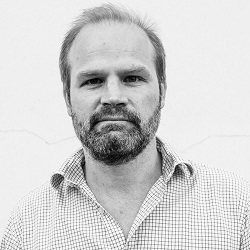 John Dalhuisen is a former Director of Europe and Central Asia at Amnesty. He is an acute strategic thinker with a deep knowledge of and commitment to human rights particularly in relation to research, advocacy and campaigning. John is deeply interested in work to shore up the torture ban in this difficult moment. John is joining the Policy and Advocacy Committee.