Why give a gift in memory of a loved one?
Making a donation in memory of a friend or family member who has died, can be a wonderful way to remember and celebrate their life. By supporting our work, your gifts can help honour the commitment to promoting human rights that they held dear and ensure their care and compassion lives on.
Giving a one-off or regular gift
You could give a one-off donation or set up a regular gift or Tribute Fund. Dedicating a regular gift to your loved one helps make an ongoing difference to our work, while a Tribute Fund in their name ensures you have a dedicated fund you can add to and grow in their memory.
Funeral collections
Some supporters choose to arrange a collection to Freedom from Torture in lieu of having flowers at their loved one's funeral. This can be organised by a friend or family member or via the funeral director. We can provide leaflets about our work, as well as envelopes to collect in donations. If you would like to arrange this, do get in touch.
Birthdays and anniversaries
You could also remember a loved one on their birthday, anniversary or as part of a special occasion by setting up a Tribute Fund in their name. Just let us know who you are raising money in memory of, how you are planning to do so and then start spreading the word to family and friends. They can donate to Freedom from Torture however they wish – by phone, post or online. We'll make sure these donations are added together and send you an update on how much has been raised in your loved ones' memory.
Run, walk, cycle or fundraise in memory
Making a donation is just one way to remember a loved one. You could also take part in a sponsored event or organise your own fundraising activity. The fundraising pages of our website offer events and suggestions or you could contact us directly to explore any ideas you may have. It's possible to create an online page telling the story of the person you're remembering and include photos, videos and text to explain why you're raising money in their memory. Friends and family can give to these pages easily, safely and securely (see under useful links below).
Our Book of Remembrance
If you have given a gift in memory or are considering doing so and would like to have your loved one's name and some words about them added to our Book of Remembrance, we would be honoured to include them. Please feel welcome to contact us at any time if you would like to do so.
Freedom from Torture's Book of Remembrance celebrates and honours all those who have had a gift given in memory.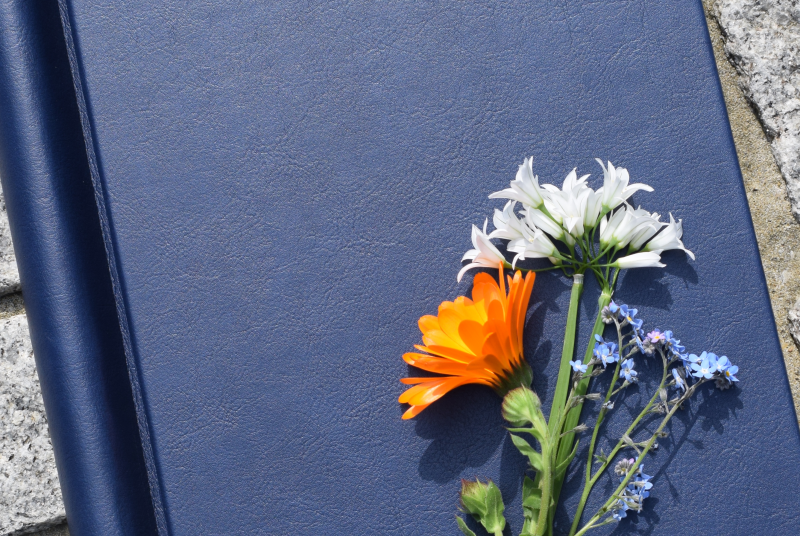 For further information or to donate in memory
You can make a donation in memory, request collection envelopes or other resources by phone to our Supporter Care team on 020 7697 7788, by post (to Freedom from Torture, 111 Isledon Road, London N7 7JW) or online. Or you can email Freedom from Torture's Legacy & In Memory Programme Manager Verity Owers on VOwers@freedomfromtorture.org
Please mention the name of your loved one when donating.
Useful links
To set up an online fundraising page in memory of a loved one, visit -
Virgin Money Giving - https://uk.virginmoneygiving.com/giving/
Justgiving - www.justgiving.com/freedomfromtorture
I never got to say goodbye. Now I'm writing to say I love you and thank you. Things come and go, but you will never leave my heart.
Uwase N. Ryayo, Write to Life member