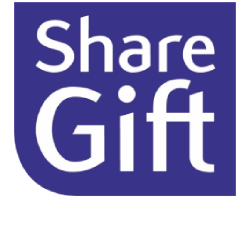 One of the most tax efficient ways to support our work is by donating your shares. 
Selling small shareholdings can often be more hassle than they are worth. The minimum brokers commission can cost as much, or more, to sell than the value of the shares themselves. There are also tax implications as income from share sales must be declared.  
ShareGift is an independent UK registered charity (No. 1052686) that specialises in releasing the money locked up in small shareholdings. They make no charge, to you or Freedom from Torture, for donating shares. And when you donate you can benefit from tax relief on the value of your shares. 
ShareGift accept donations of any size and work by collecting small lots of shares until there are enough to sell. They donate the resulting proceeds to a wide range of charities, which are suggested by their donors.  
Thanks to ShareGift, we have already received almost £80,000 towards our life-changing services for survivors of torture.  To donate, simply mention Freedom from Torture when you make your gift.