Why torture survivors take dangerous journeys to seek protection in the UK
Freedom from Torture has launched a new report 'Fleeing a Burning House', exploring the factors that push torture survivors from their country of origin and onwards towards safety in the UK.
The report outlines how Freedom from Torture's clients have fled torture and unimaginable horrors and often experience further trauma on their journey forcing them to keep moving. It identifies the diverse reasons for fleeing and for continuing on to the UK - all of which are ultimately about the need to find safety.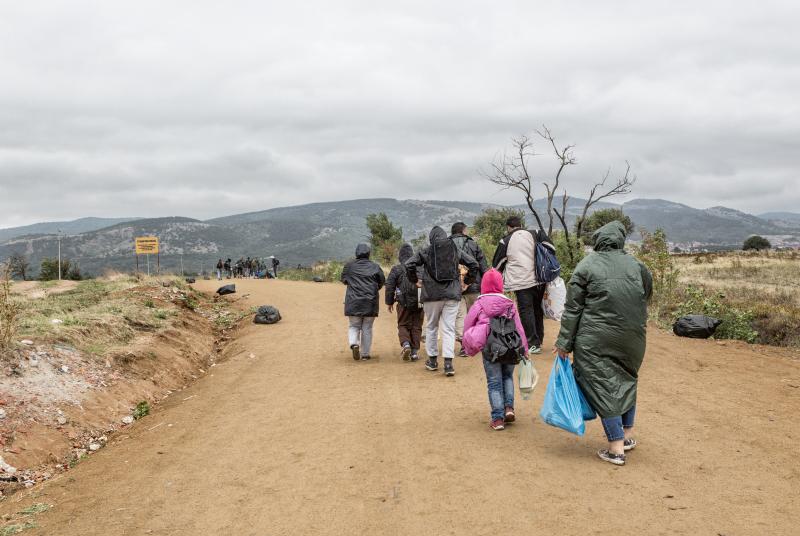 What forces people to flee?
Freedom from Torture's clients are survivors of varied and devastating torture perpetrated by state authorities and non-state actors.
Many have undergone traumatic journeys to the UK, some of which have spanned years, with experiences including risk to life, family separation and loss, extreme physical hardship, and various forms of violence, trafficking, and sexual and economic exploitation
The reasons they take these journeys are diverse, but all are driven by one key imperative – to find safety.
This government has wilfully traded in dangerous misconceptions about what leads survivors to seek sanctuary in the UK, and what routes are available for them to do so. It has engaged in fearmongering around those who it has an international duty to protect. 
Because the government will not, we are providing - in our new report 'Fleeing a Burning House' - an evidence base drawn from refugees' testimony, on which this and future governments can rebuild the UK's asylum system and the international refugee protection regime. 
Why do torture survivors make dangerous journeys to the UK?
Freedom from Torture's clinicians, lawyers, advisors, and analysts are well-placed to speak to the key question of what informs or constrains a torture survivor's decision about where and how to seek protection.
Their work with thousands of torture survivors over the years gives them crucial insight into the trends and patterns in the torture endured by their clients, their experience of the journey, and the factors which led them to the UK.
They have outlined four principal reasons, a mixture of which were factors informing their clients' decision to seek protection in the UK.
Lack of safety in other countries en route
Connections in the UK
Familiarity with the language, culture and institutions 
The UK's reputation as a place where human rights are respected 
While the four factors listed above informed the decisions of some of Freedom from Torture's clients to seek refuge in the UK, clinicians, lawyers, advisors, and analysts note that many clients did not actively choose the UK as a destination.
"When you are fleeing something as abhorrent as torture, persecution or war, there is absolutely nothing that can stop you". You are on autopilot"
Kolbassia
What are our recommendations to this government?
Despite the fact that the UK was central in drafting the 1951 Refugee Convention, the current government has engaged in a campaign of fearmongering against people seeking asylum.
It has chosen to create a hostile environment with the aim of deterring new arrivals, going as far as to criminalise those fleeing torture, who – in the absence of sufficient safe and pre-authorised routes – undertake life-threatening journeys to reach sanctuary. 
This so-called 'deterrence approach' is a betrayal of the UK's international commitments to those fleeing persecution and to the humanitarian values it originally helped enshrine in international law.
As a result, we have put forward seven recommendations for this and future governments that are focused on the imperative to save lives, first and foremost, but while upholding commitments the UK made in the wake of World War II, and ensuring access to protection in the UK for those fleeing war, torture and persecution, no matter how they arrive.
You can read more about the recommendations here in the report.
FIND OUT MORE ABOUT WHY TORTURE SURVIVORS SEEK SAFETY IN THE UK