Banned: A peaceful protest to stand up for refugees
On World Refugee Day 2023, Freedom from Torture and a coalition of human rights organisations planned a peaceful banner drop to share an important message: 'Compassion not cruelty: refugees welcome'. But the police stopped us.
On Tuesday 20 June, organisations like Amnesty International UK and Liberty joined us to make our way to Westminster Bridge to demand that the Government scraps the 'Illegal Migration Bill' and instead guarantees access to safety to refugees no matter how they arrive. 
After being surrounded by police, four police vans and a police boat, we eventually negotiated that we could lie the banners down in Parliament Square.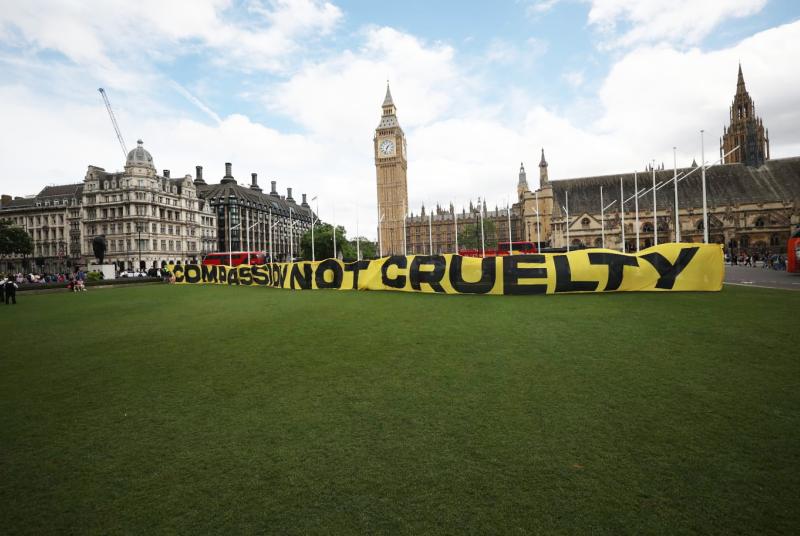 This is yet another example of a clampdown on anyone who tries to voice disagreement with the increasingly authoritarian laws being passed by this Government.
A wide cross-section of our society – from footballers to faith leaders – has made clear that the Government's Refugee Ban Bill is inhumane. For more than 35 years, at Freedom from Torture we've provided clinical services to refugees and survivors of torture who are now at risk of expulsion under this policy. Find out what we're doing for Refugee Week 2023.